SEATTLE KNIFE SHARPENING & SUPPLY
Expert sharpening for professionals & home cooks, and a carefully curated selection of new & vintage knives and related accessories. We are located at 7421 Greenwood ave N in Seattle.
**Tues-sat 10-6, closed sun-mon**
Hello! We're back open! Turnaround is currently about a week and a half. The best time to sharpen your knives is when they're dull and you don't need them. So if you're heading out of town for vacation, drop your knives off first and pick them up when you return! We have gift certificates available for the ultimate gift for those who appreciate beautiful and sharp knives! Also, we can provide you with a loaner knife while yours is being sharpened if one is available. Thanks and we'll see you soon!
We don't sharpen reel-type push mowers. However, the folks at Tweedy and Popp Hardware in the Wallingford center do! Give them a call at 206 632 2290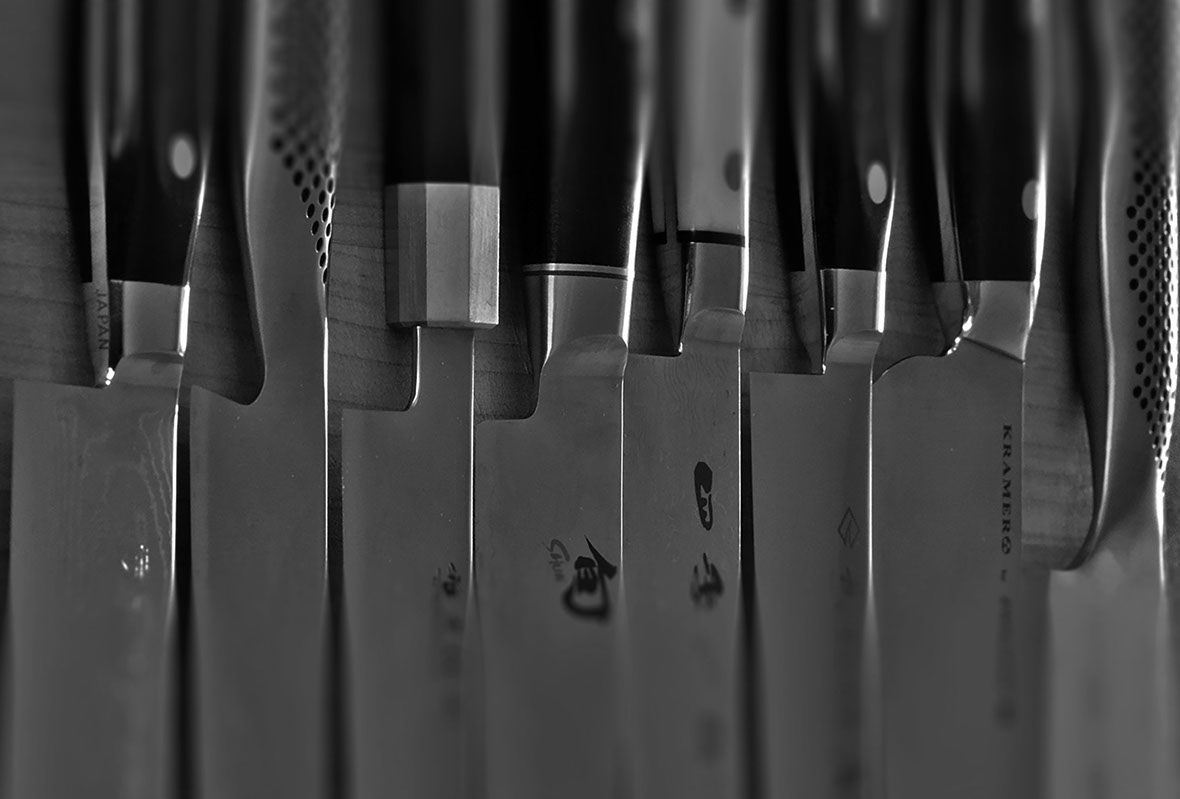 Happy Holidays! Welcome to our newly beautified website. All of our knives and stones are available for sale with prices on the Shop Page. We have added a line of beautiful Japanese carbon steel (not stainless) knives to our lineup. They are Suisen and are fantastic! Easy to sharpen yourself and they keep a great edge. Feel free to call with questions about the different knives. All knives are available to try out on carrots here in the store. It's a great way to see what knife fits best for you before you buy. You're also welcome to a loaner knife so you can drop off all of yours instead of making 2 trips. Call ahead for availability.
MY NAME IS BOB TATE,
And I sharpen knives. I currently sharpen knives for a number of restaurants here in Seattle as well as for many home cooks throughout the Northwest and beyond who appreciate a sharp knife. The knives go through a 6-7 step process which leaves them razor sharp.
I learned my sharpening technique from master Bladesmith Bob Kramer www.kramerknives.com. Bob sharpened my knives for years when I cooked for a living and recognized my passion for the craft. He generously taught me the sharpening techniques that he has perfected over the last 20 years.